Day 1 :
Keynote Forum
Centre for Rapid and Sustainable Product Development, Portugal
Time : 09:00 - 09:30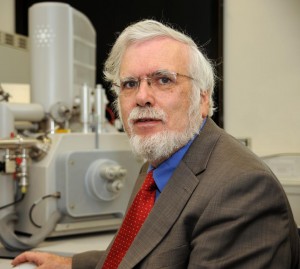 Biography:
Professor Mitchell carried out his doctoral studies at the University of Cambridge and postdoctoral studies at Hokkiado University Japan, and the University of Cambridge. He is currently Vice-Director of the Centre for Rapid and Sustainable Product Development, Institute Polytechnic of Leiria, Marinha Grande, Portugal a centre of excellence in the field of additive manufacturing, tissue engineering and regenerative medicine. He is also Emeritus Professor at the University of Reading UK. He has published over 300 papers in international journals and 6 books. He is an editorial board member of several international journals.
Abstract:
Keynote Forum
KTH Royal Institute of Technology in Stockholm, Sweden
Time : 09:30 - 10:00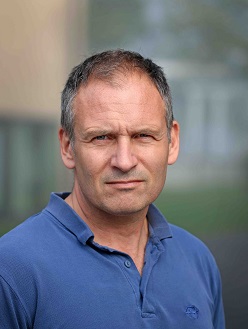 Biography:
Mikael S. Hedenqvist is professor and leading the division of Polymeric Materials at KTH Royal Institute of Technology, Stockholm, Sweden. He received his Ph.D. from KTH 1995 and was a postdoctoral scholar at the University of Utah, USA, in the group of Professor Richard Boyd. He is editor of Polymer Testing. His research involves both petroleum- and biobased polymers (including starch and protein materials) and the following topics; electrical and transport properties, polymer stability and degradation, packagings, composites, foams, modelling at different length scales and polymer processing.
Abstract:
In this presentation the possibilities and challenges associated with the use of protein-based materials in applications where petroleum-based plastics are used today. The processability of protein-based materials using techniques currently used for petroleum-based plastics (e.g. injection moulding, compression moulding and extrusion) will be discussed as well as the properties of the final products. Examples will be given for proteins (one-component materials and blends) that we work on or have worked on. These include wheat gluten, rape-seed, whey and potato protein materials. Also the processing and properties of non-food proteins will be presented. The protein structure and the physical and chemical properties of the protein materials are assessed using e.g. SE-HPLC, DSC, TGA, infrared spectroscopy and mechanical tests. The properties of films, plates, 3D-shaped items and foams will be given and discussed. The materials are either rubbery (plasticised) or glassy, showing everything from soft/resilient to stiff behaviour. Some special features, obtained with the use of additives (e.g. biochar, graphene and carbon nanotubes) and/or special processing techniques, are highlighted, such as fire-retardancy, liquid absorption and electric properties. Moisture and microbial resistance, obtained by e.g. coatings and antimicrobial agents, are highlighted and expected life-times in various environments are also discussed. The work have been performed in collaboration with Dep. of Plant Breeding/Dep. of Molecular Sciences/Swedish University of Agricultural Sciences, Rice Bioeconomy, Risø National Laboratory for Sustainable Energy/Technical University of Denmark, MAX IV Laboratory/Lund University, Deutsches Elektronen-Synchrotron/Hamburg, Dep. of Chemistry/Dep. of Materials Science and Engineering/KTH, Centre for Advanced Composite Materials/Dep. of Mechanical Engineering/Dep. of Chemical and Materials Engineering/University of Auckland, Dep. of Mechanical and Aerospace Engineering/Dep. of Chemical Engineering/Monash University.
Keynote Forum
Sugar Delta, Netherland
Time : 10:-10:30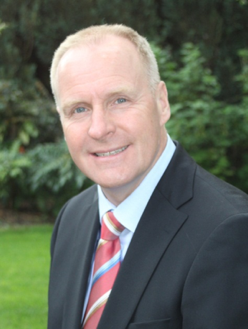 Biography:
Marcel is an accomplished, versatile and passionate Business Executive; driving product innovation in a global science-based market leader and shaping/executing a successful growth strategy of a disruptive, entrepreneurial SME. Commercially agile, boasting an outstanding track record of propelling business operations forward via organic and acquisition activities; collaborating at board level with shareholders, customers and external investors to enable businesses to reach their full potential on a truly global scale. Experience in Chemical Industry, Clean-tech, Renewables and Polymers & Materials.
Marcel van Berkel studied Chemistry and Business Administration in Utrecht, the Netherlands. He worked for more than 30 years for corporate companies like Solvay and DSM, expedite the growth of a start-up in the bio-based chemicals industry successfully works currently as independent consultant. On assignment of the Green Chemistry Campus, Marcel is starting the Polymerization Shared Facility.
Abstract:
The development of new and/or biobased polymers is a long-time and expensive process. The Polymerization Shared Facility is a multi-purpose pilot plant to accelerate the development of innovative (biobased) and drop-in polymer-materials by enabling production on pilot scale for commercial-trials.
It is a Pilot Plant with state-of-the-art industrial equipment, experienced and flexible team serve customers in the field of:
• Polymerization of (Bio)polymers, (bio)Polyesters and (bio)Polyamides
• Depolymerization of waste-plastics into monomers enabling significant contribution to the Circular Economy
The mission of this Polymerization Shared Facility is to accelerate the development of innovative (biobased) and drop-in polymer-materials by enabling production on pilot scale for commercial-trials.
The Polymerization Shared Facility is part of the Biobased Delta. Biobased Delta is the first Public-Private Partnership developing an eco-system for the Circular Bioeconomy, in the South-West Netherlands.
The Biobased Delta focuses on green chemistry in order to reduce CO2 emissions and facilitate the transition to the Circular Bioeconomy. We accelerate the implementation of the Circular Bioeconomy by:
Flagship projects on the use of carbohydrate feedstock, bio-refinery, biobased aromatics and valorization of lignine
Enabling an active cooperation between industrial entities like SME's and multinationals, knowledge institutes and government organisations
Acquisition of R&D and production facilities
Creating awareness of and sharing state-of-the-art know-how
Support engineering phase of new investment projects for 3rd parties
Stimulate the use of new sustainable energy, products and technologies at end-consumers.
The unique value proposition of the Biobased Delta embraces:
Large carbohydrate availability with favourable cost position
Location in reach of 40% of European customers within 200 km
Top innovation centers in the area for biopolymers, 3D-printing, natural fibres and natural colours
Open innovation hubs for green chemistry, biotech and pilot plants for monomers & polymers
Consortium of top SME's representing all steps in the value chain from feedstock to end-product